※ Textile, machinery, ceramics, fine chemicals, metallurgy, glass, hardware, leather and other manufacturing industries;
※ Plating, electronics, shoemaking, printing and dyeing, plastics, clothing, printing, packaging, food and other processing industries;
※ Hospitals, waiting rooms, schools, waiting rooms, supermarkets, laundry rooms; ※ Kitchens, vegetable markets, large entertainment centers, underground parking lots, stations and other public places; ※ Greenhouses, flowers, poultry, livestock and other breeding farms;
※ The modification and installation of existing air-conditioning and air-blower equipment.
※ For places that require high humidity (such as textiles, planting, etc.), part of the indoor installation can be used in the design.
※ For places requiring low humidity, low humidity and high cleanliness, please consider whether it is suitable for use.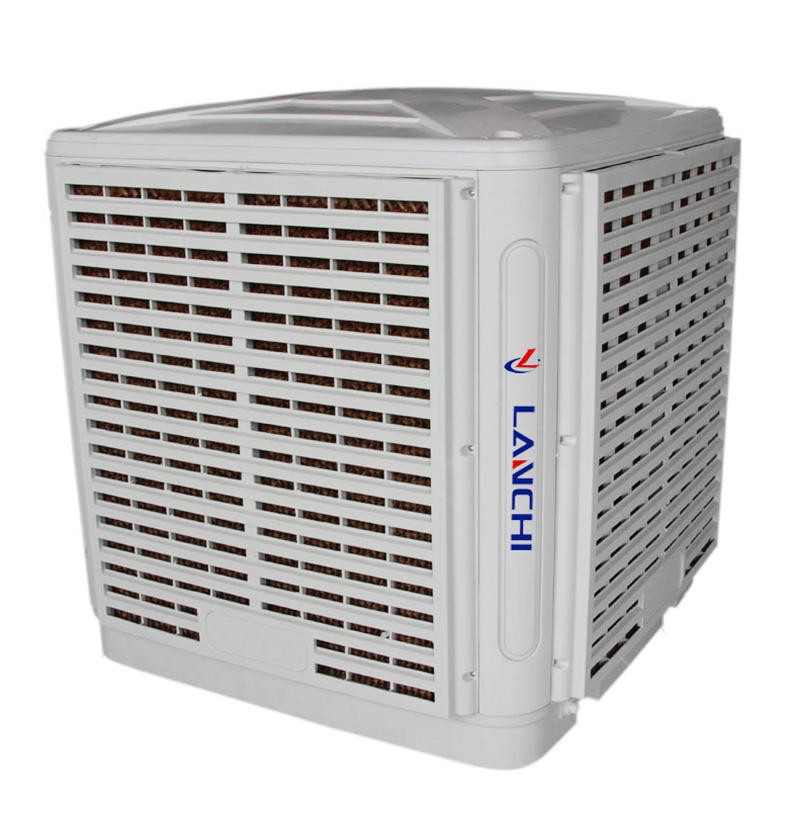 Lanchi Heating & Cooling Equipment Co., Ltd located in Zhuji ,where is nearby Yiwu,Founded in 2004, we are the professional manufacturer specializing in the research , development, production and sales of wholesale industrial air cooler.Our company focuses on energy-efficient,humidification and cooling equipments withadvantages of low power consumption, reliable operation, easy installation and long lifetime.The products widely used in the areas of production enterprises and family's daily life.
The company is professional China evaporative air cooler manufacturers and industrial air cooler factory, owned around 8000 m factory for production and common works.We can finally offer customers "Lanchi" series products with the stable performance in saving energy , lowering temperature and clean the air. These air coolers are exported to more than 20 countries and regions , Including countries from Europe, North of America , Mid-East ,South Asia, Africa etc, used in different fields , including home, commercial and industrial areas.