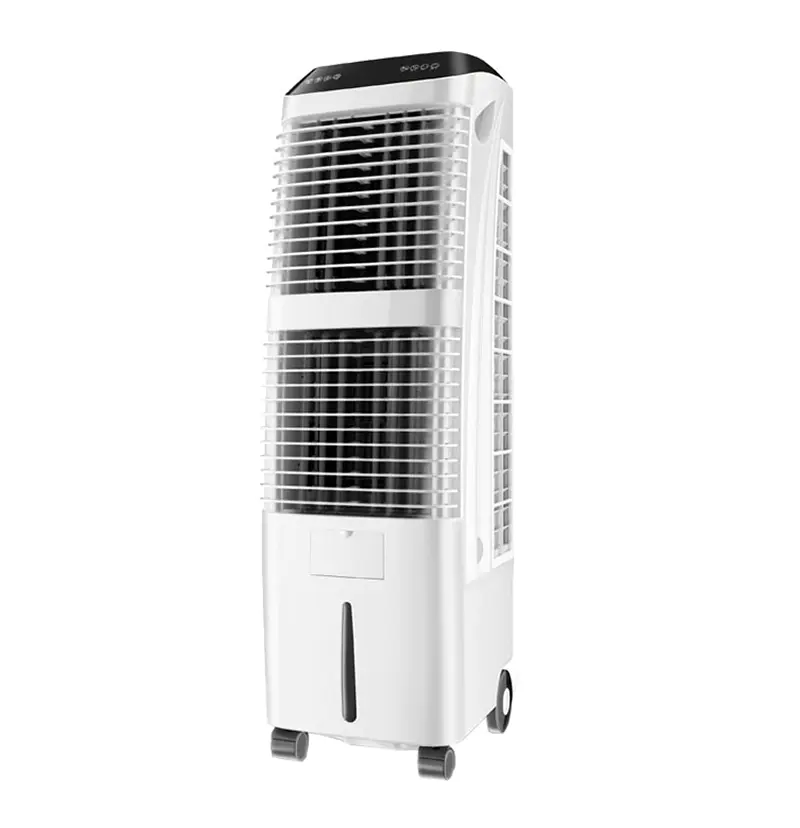 1.Energy efficiency: Air coolers use less energy than air conditioners, making them a more cost-effective option for cooling a room or small space.
2.Portability: Air coolers are often portable, which means they can be moved from room to room or used in different spaces as needed.
3.Environmental friendliness: Air coolers do not use refrigerants like air conditioners do, which means they do not contribute to ozone depletion or global warming.
4.Cooling the air naturally: Air coolers use water and a fan to cool the air naturally, which can be more comfortable and healthy than using chemically cooled air.
5.Low maintenance: Air coolers are generally low maintenance, requiring only regular cleaning and water refills.
6.Affordable: Air coolers are often less expensive to purchase and operate than air conditioners, making them an accessible option for many people.